Hi all,
I have a mk2 8v gti that i am converting to vr6 power but need a little advice and help please. This is the first time i have ever done a conversion or even taken an engine out of a car to put you guys in the picture. All i have done in the past is service my own car and change brakes so something like this is major for me. What gave me the motivation to do the conversion was this site (thanks)
. I managed to get a corrado vr6 by luck as a doner car from e-bay (put a bid in thinking someone else would put in a higher bid)
. Travelled over hundreds of miles to get the car and trailer it back. Everything needed is now out of the donor car inc a few xtras. before purchasing the donor car it did start fine and sounded ok but the last time i decided to turn it on, before i took the engine out it made a weird noise and died. it would turn over and start but go off again. I decided to strip the engine
while it was out so i could give it a good clean and inspect it further. I have got to the stage where the head is off and bare. just need to take gearbox and sump off.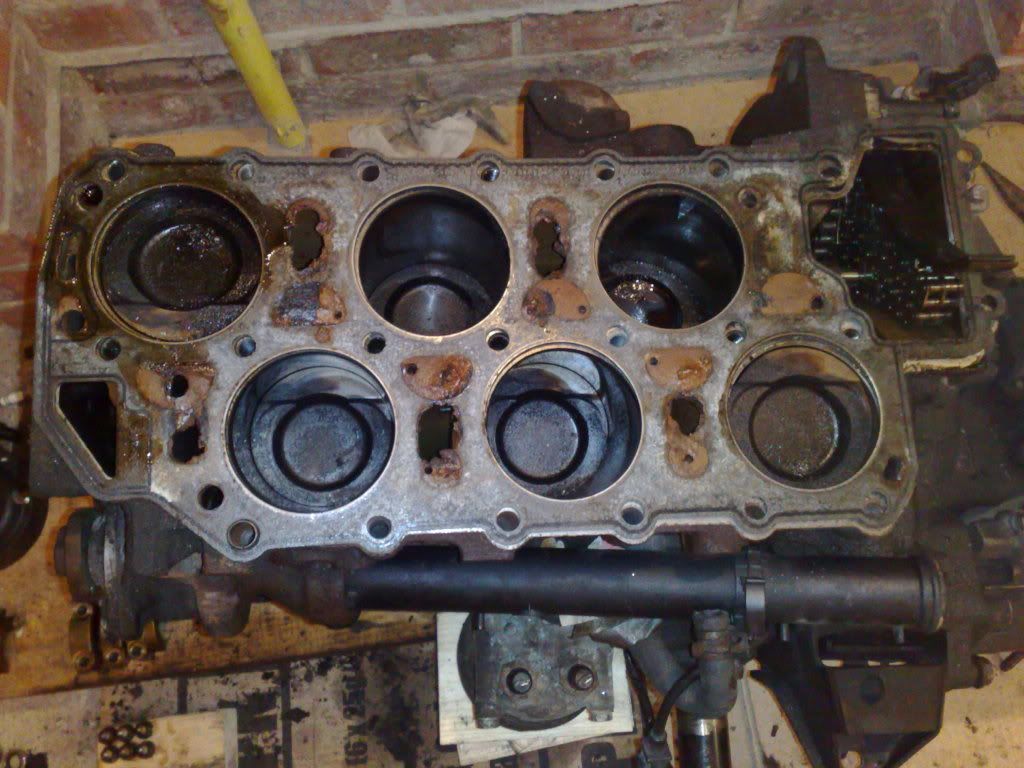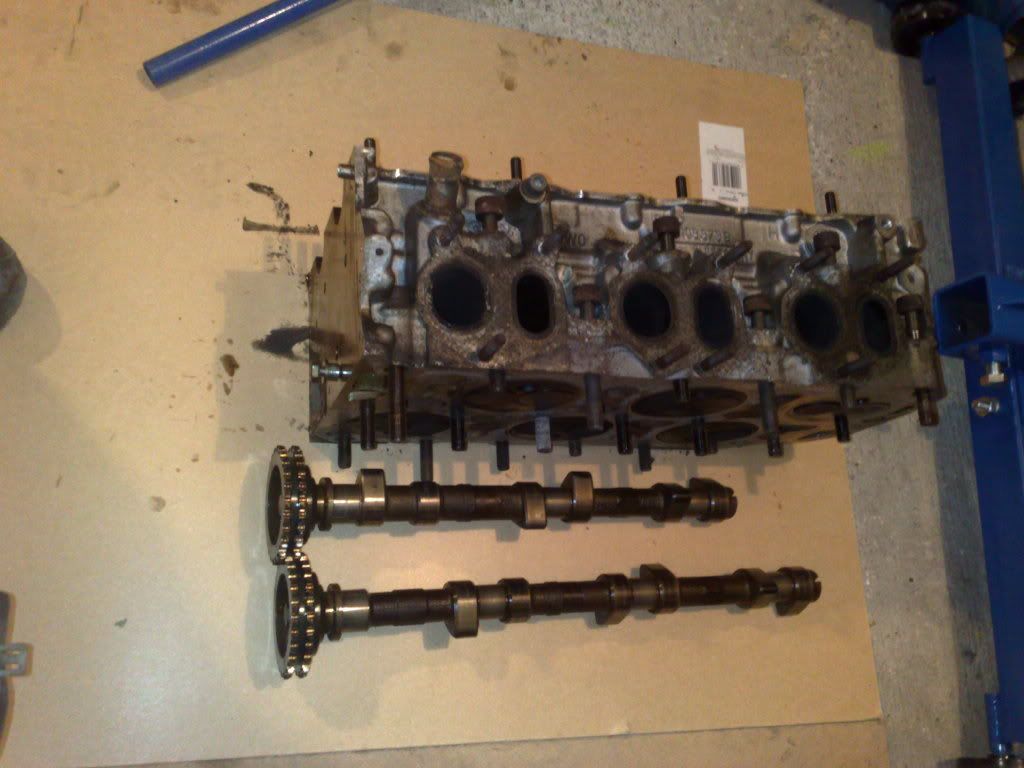 I would like to get the head ported and polished but would like to know if it is worth doing anything to the block of if anything needs doing. bearing in mind that i did not know the correct milage of the engine was what made me take the head off.
I loved the way the 8v moter drives with torque and would like some advice of how to build this engine up. Down the line I may supercharge the engine so was wondering if i got it prepared by fitting a metal gasket while everything is out to lower compression would it effect it running n/a or just tune it n/a as i do love n/a motors.
I just need pointing in the right direction really or maybe for you to throw a few paths down so i could decide which to take. All in all now i have started and it is too late to turn back now so please help me.