1. remove old fuel pressure regulator, take out retaining clip and pull regulator straight out. Then laugh at the size of FSE valve and the Standard one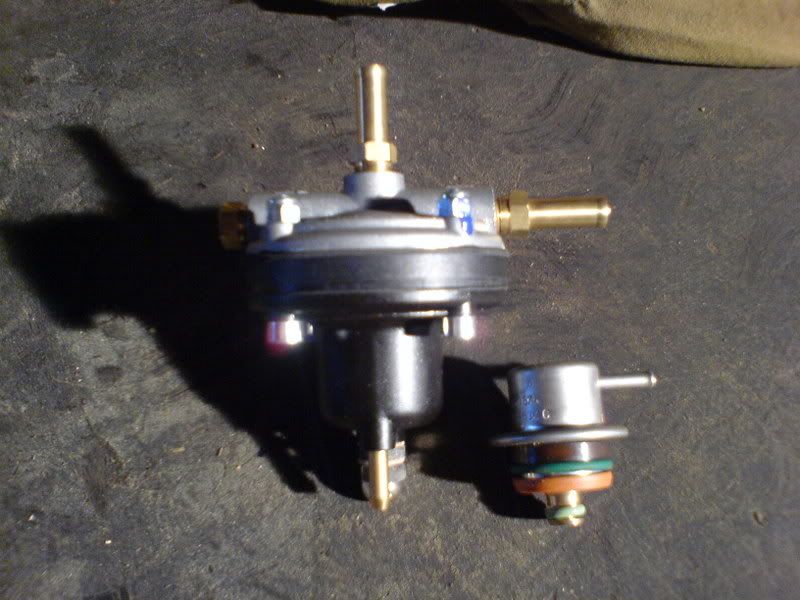 2. insert regulator replament peice from the power valve pack re inest retaining clip
3. choose location of valve it self. I chose to attach the valve to the bulk head, I used two sturdier bolts then those supplied to attach it to the bulk head I also had to bend the braket supplied so the bonnet would close i thought the outcome was quite good.
4 Attach the Valve to the braket using bolts and nuts supplied. using the red tube supplied run this to the vacume on the side of intake manifold. i run mine under the coil pack to keep it out the way.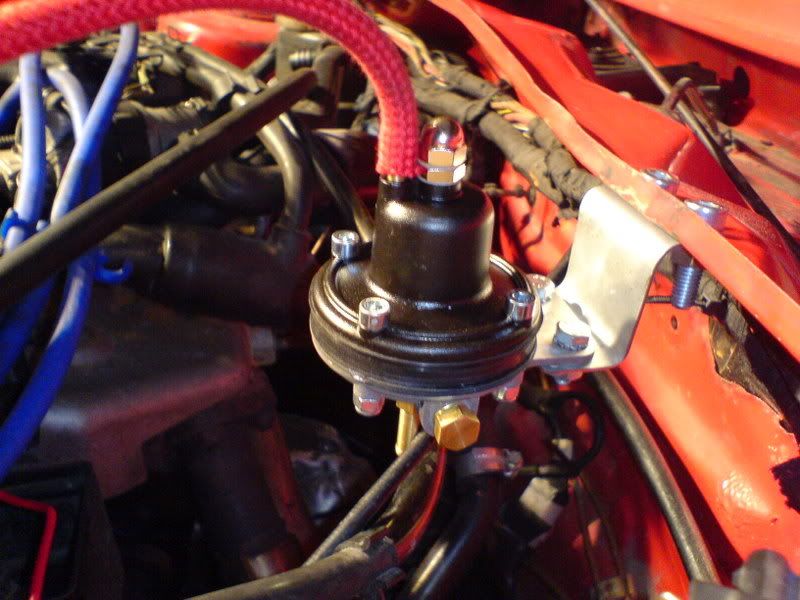 5 You will need a length of fule pipe longer then the bit supplied to run the from the regulator replacement peice to the valve i followed the path of the thin water pipe that attaches to the top of the water resoviour
6 the fuel return pipe (the bottom pipe on the fuel rail) needs to be disconnectd and re routed to the valve i followed the course of the vacume pipe attached to the servo the bit of fuel pipe supplied is long enough to reach. Its good practice to then block of the rail i used the orginal bit of pipe with a bung in the end.
7. If i did it again i would of pruchsed some better jubilee clips as the ones supplied have done the job but are not very good one clip broke.
8. I also opted for the guage really this is a must have item when i first fired the car up it was running rough the guage soon told the story the valve was only at 2 bar i then adjusted the valve until the guage read 4.5 bar and the idle leveled out.
9. the instruction are easy to follow please read them first my how to is ment to be just a rough guide.
Joel