Courtesy of madmanlukus
R32 sump fitment to 12V VR6
Parts required:
R32 baffled sump - 022 103 601R
R32 oil pump - 022 115 105E
R32 oil pipe - 021 115 203
Sump sealant - D176 404 A2
12V VR6 sump removed: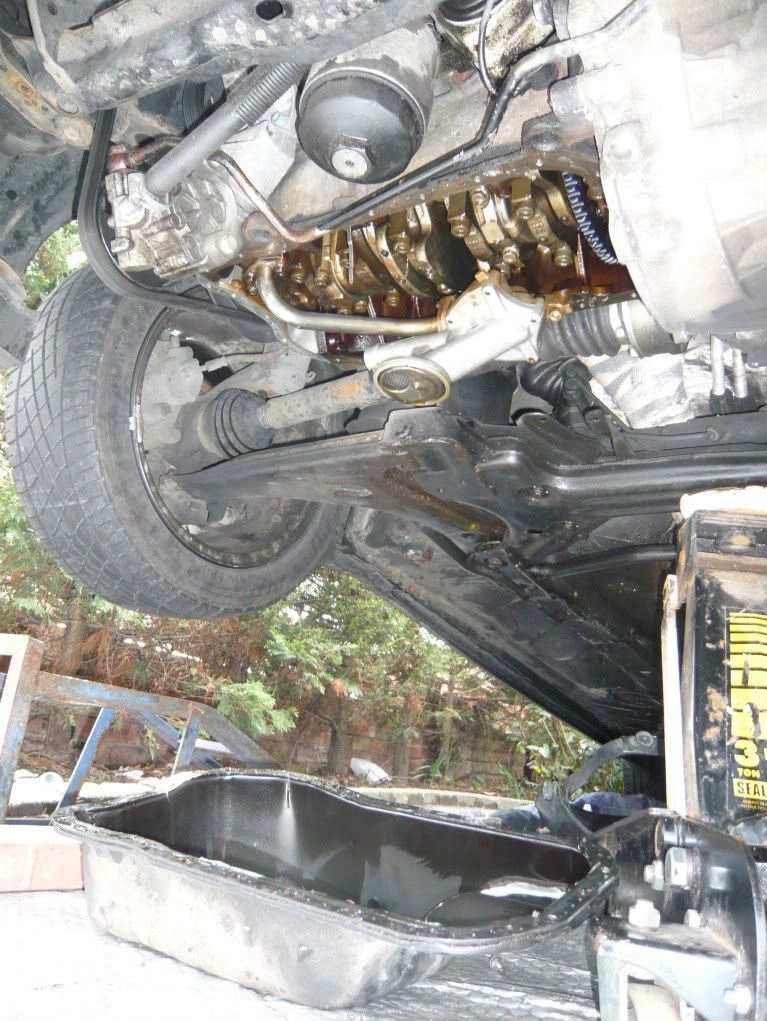 Some comparisons, cant see too much to be fair: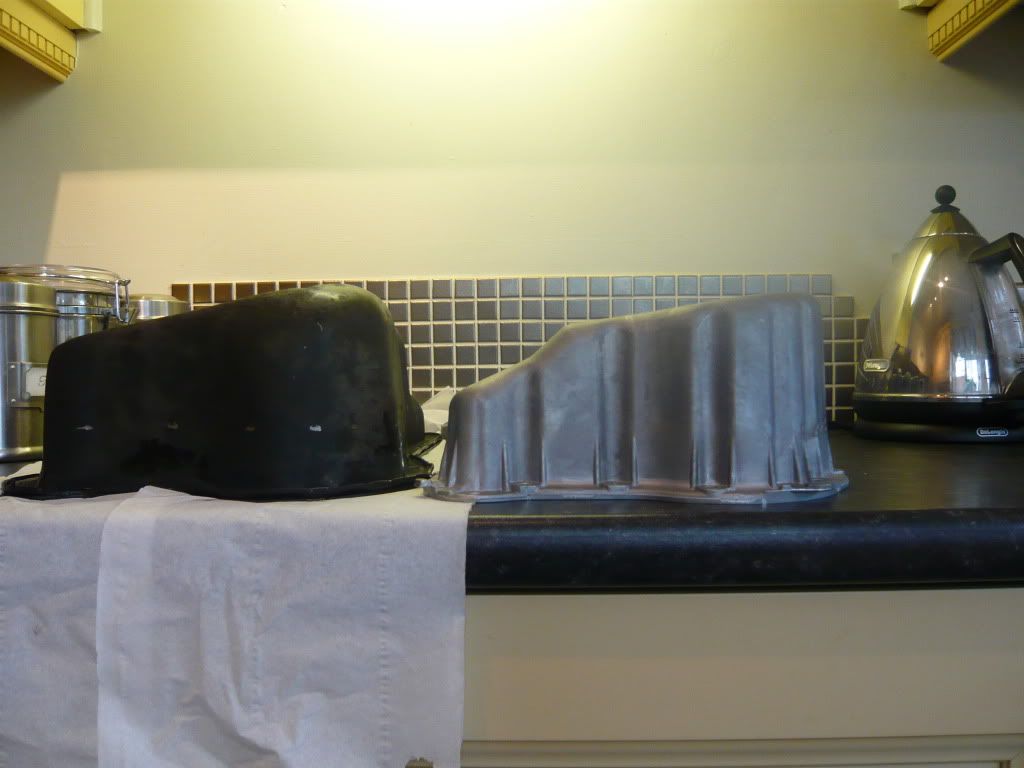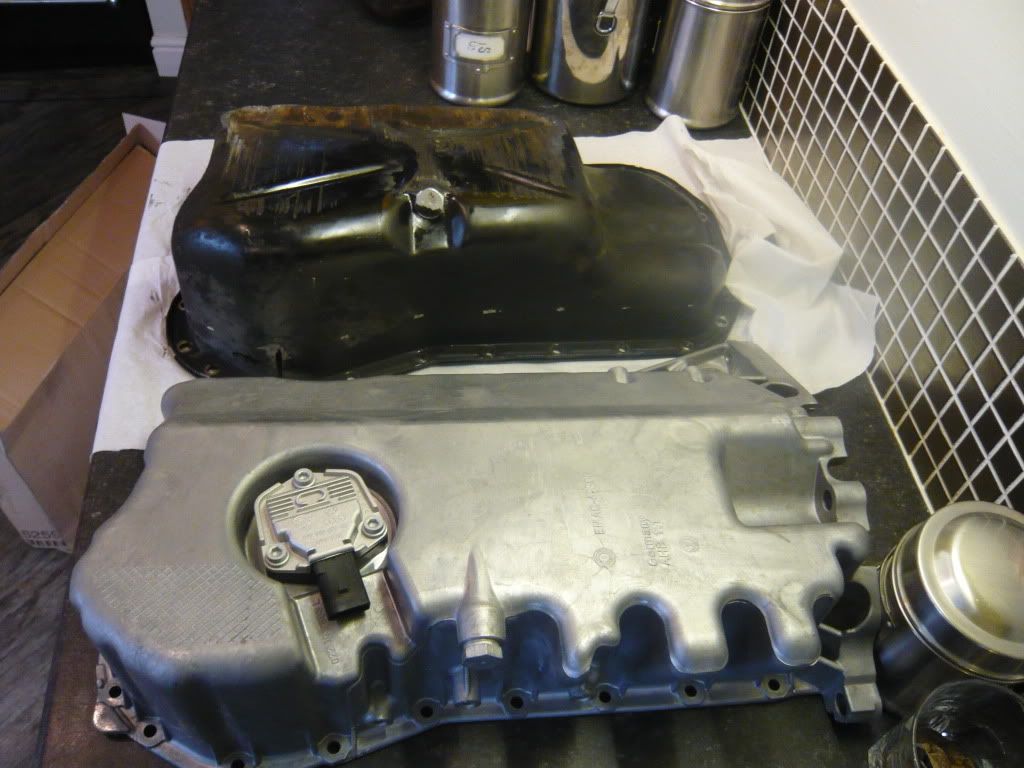 New R32 oil pump and pick up on: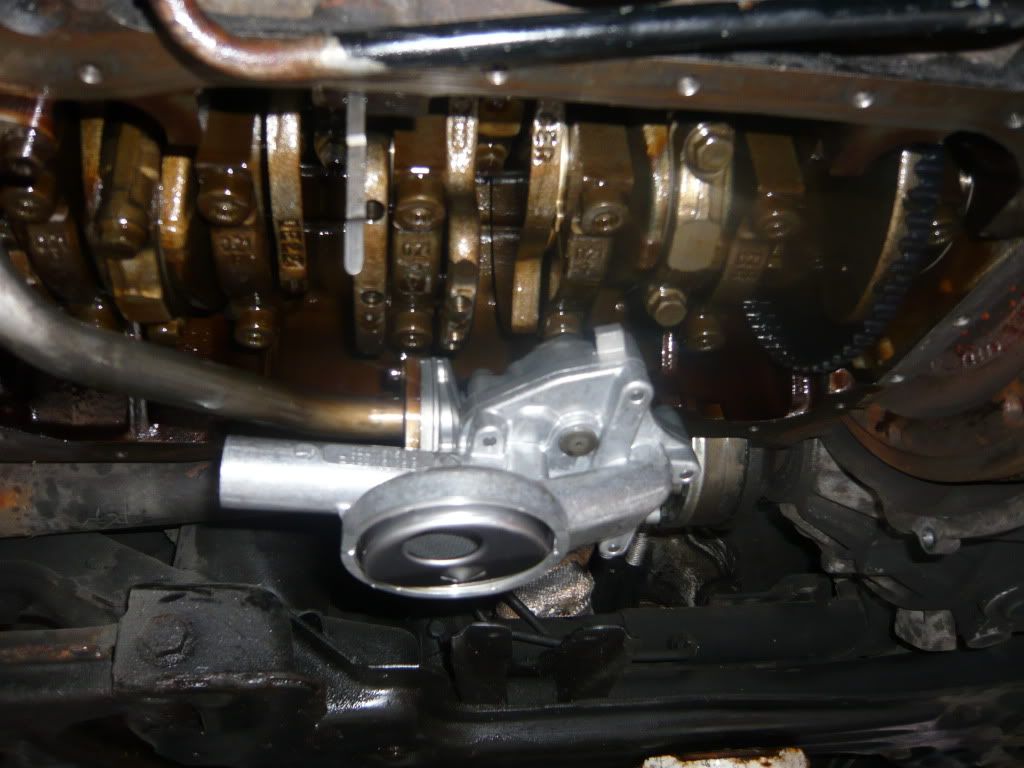 The plastic baffle needs to be modded to get the dip stick in the right place. The r32 dipstick is located about an inch to the right. I didn't manage to get a photo of the finished product, but, basically, cut a nice healthy hole just to the left of the bolt, where the original dipstick hole is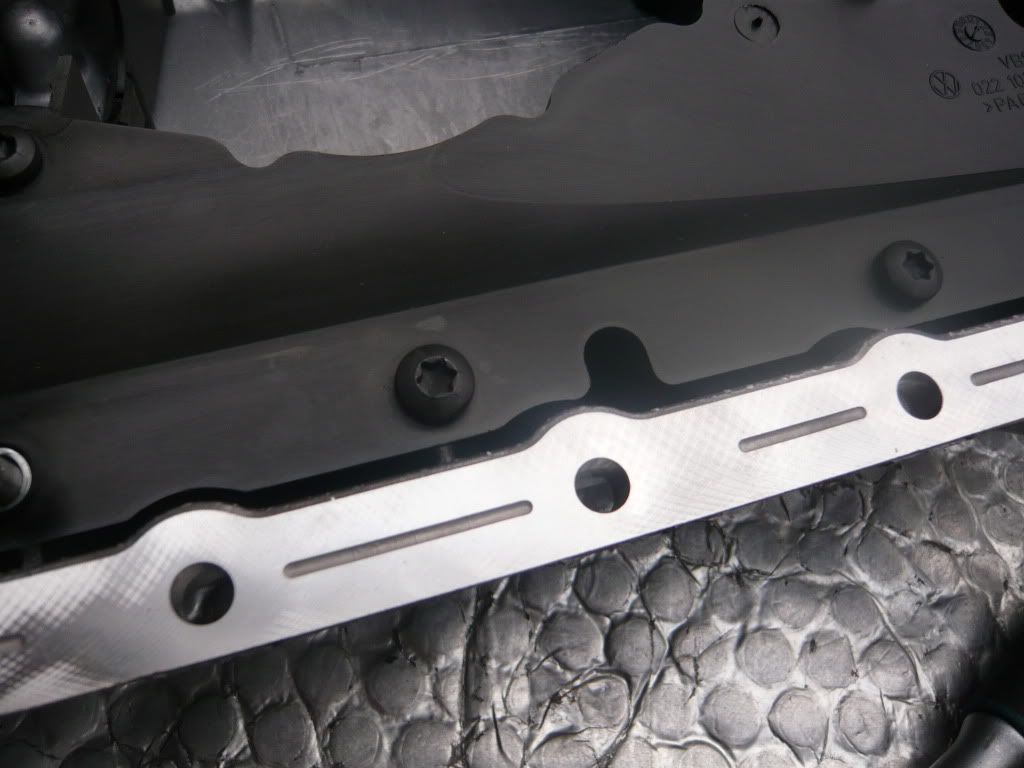 Finished product: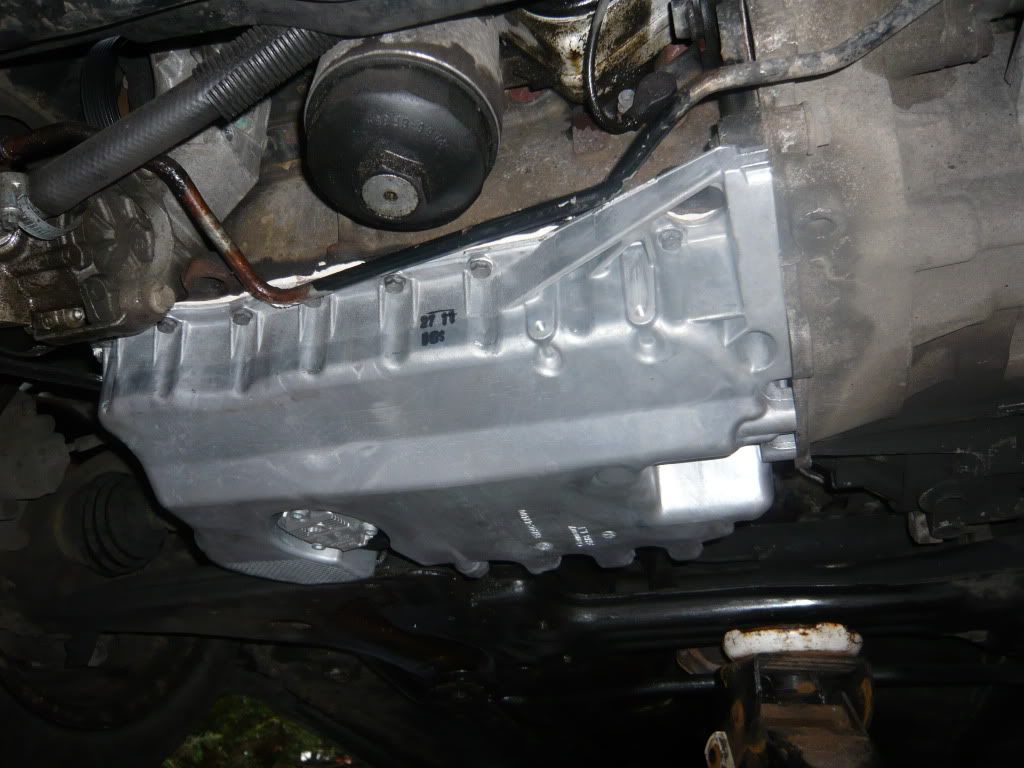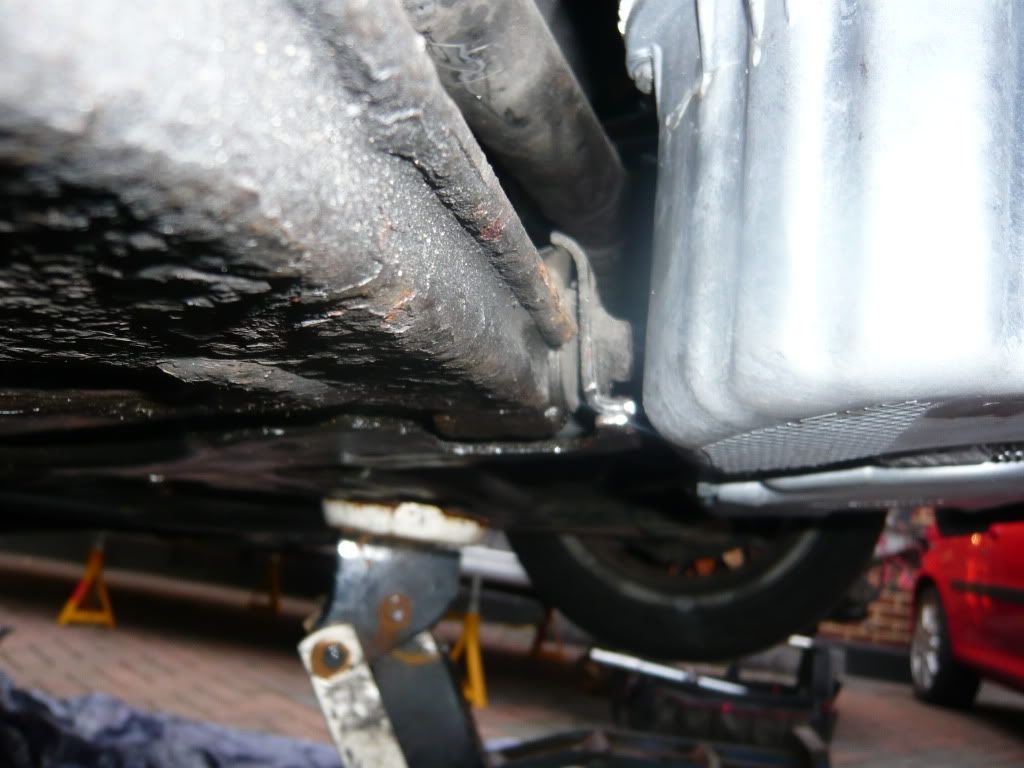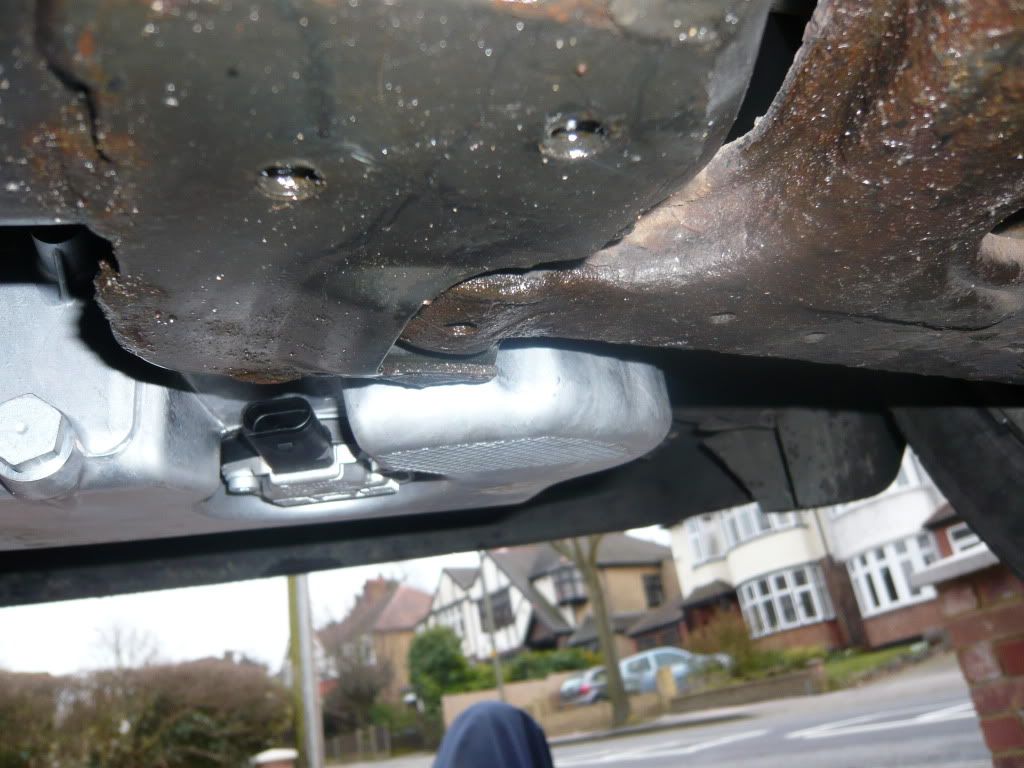 You can also use a 24v 4motion dipstic and guide to get the oil levels to read correctly.