Right i had a go at fitting the mk4 shifter into my mk2 and it was quite easy, would of been more easy if there was a guide so i decided to write one myself.
Things you'll need:
Spot weld drill peice (a normal drill piece will do but SWDP does a better,neater job)
Files
Sheet metal
Nuts and Bolts
Hacksaw
Step 1
First thing to do is to completely remove the old shifter frame off the mk2. This can be done using the drill to drill out the spot weld holding it in place. The spot welds can be found by scraping the metal until you see a little circle which needs centre punching and drilling. There are four at the front and four at the back.
Bracket removed:
here you can see the spot welds where i drilled at the back./\/\/\/\
Step 2
Now the shifter needs modifying to fit in the tunnel. The two rear 'lugs' needs cutting off. The front is ok.
Now the shifter unit will fit in the tunnel but not through the hole. This can be done by cutting the sides off: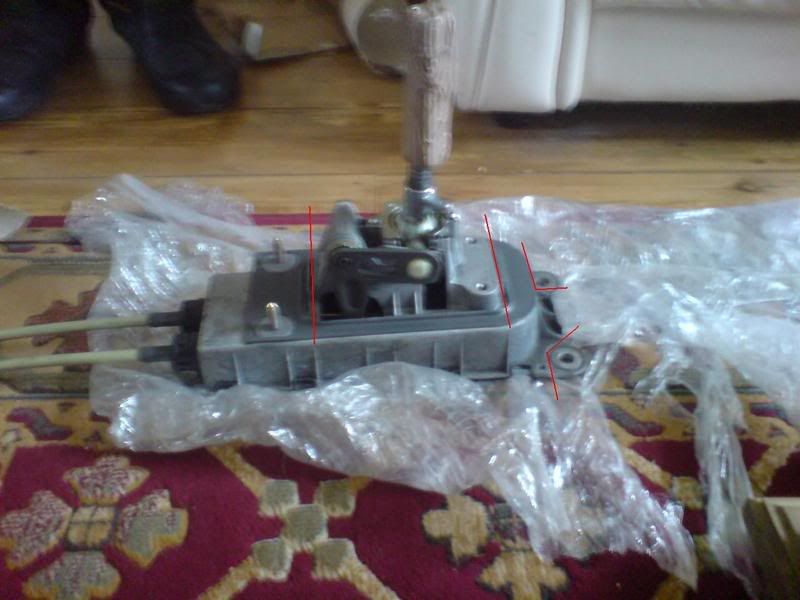 Step 3
Now to bolt the shift unit to the body. Two holes will need to be drilled for the studs to come through.
A bracket will have to be made for the rear two bolts. I did this out sheet metal and welded it to the lip of the hole.
Also one side of the lip will need cutting alil bit to stop the shifter hitting the lip when selecting first gear /\/\/\
To finish off i painted the tunnel in Red Oxide primer and the shifter unit in Hammerite black.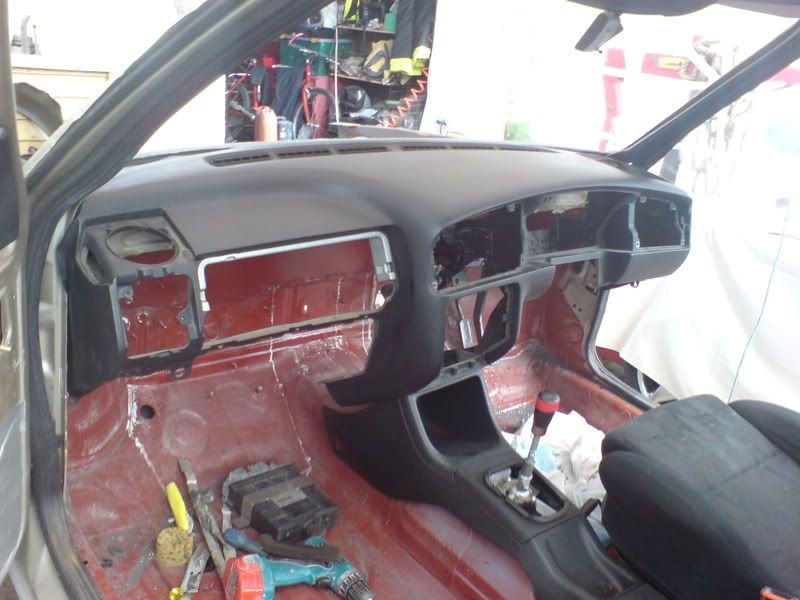 Any questions feel free to pm me.
Hope this guide helps anyone
Scott